Providing You With Outstanding Chiropractic Treatment
We specialize in treating:
First exam $85
Follow-up $65
*Prices Do Not Include X-Rays
Meet The Chiropractor: David W. Polley, DC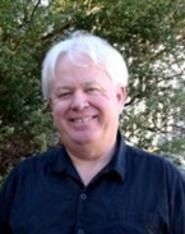 In 1971, Dr. Polley studied massage with Madonna Polley and Connie Voutis in Fair Oaks, California. He also trained with Lauren Barry and was taught other therapies through the Western Massage Society. He practiced massage therapy while attending American River College.
As a young child, Dr. Polley had migraine headaches and was referred to see a Chiropractor, and later he decided to become a Chiropractor himself. In 1976, he moved to Portland , Oregon to attend the Western States Chiropractic College. After graduating from Western States Chiropractic College, Dr. Polley then trained with his uncle, Dr. Cleo Polley in Cottonwood, CA. In 1979, he and Madonna started a massage therapy program at Mount Hood Community College.
In 1980, he opened Fair Oaks Chiropractic and Wellness Center with his wife, Madonna. He continues to have a thriving practice and uses all his training to help others heal.
Dr. Polley has been Doctor of the Year and past President of the Sacramento Valley Chiropractic Society. He enjoys teaching the students, at Fair Oaks Massage Institute, their classes in Chiropractic Assistant for the Massage Therapist, Sports Balancing Massage, Palpatory Anatomy and Orthopedic Massage Therapy.
Fair Oaks Chiropractic & Wellness Center treats the body, mind, and spirit. We believe in treating each patient with a comprehensive strategy involving physical adjustments, education, nutritional support, and wellness planning. Fair Oaks Chiropractic & Wellness Center has freed many citizens of Sacramento from pain and debilitating medication.
Our balance of holistic treatment and sound medical knowledge ensure that you are in good hands. We specialize in healing injuries caused by automobile accidents, sports injuries, and workplace injuries. We can help reverse the effects of injuries caused by repetitive motion, poor posture, and poor lifting habits.
30 minutes $65
1 hour $95
1 hour 15 minutes $120
1 hour 30 minutes $135
2 hours $165
Hot Stone (1 hour) $110
Fair Oaks Chiropractic & Wellness Center has highly experienced massage therapists capable of an array of massage therapy modalities. We offer more individual based bodywork sessions where our practiced and qualified massage therapists give the individual what they need for his or her own body. After the first session, they will discuss what would work best for you. We offer many different massage therapy modalities and treatments; they each have different beneficial healing qualities for what ails you individually.
An individualized treatment to meet your specific needs using a combination of different modalities such as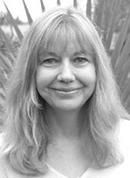 Madonna Polley has been practicing and teaching massage for over 40 years. Caring for others and providing therapeutic bodywork is Madonna's passion.
Madonna began practicing massage in 1970 with good friend, Connie Voutas, in Fair Oaks, California.
In 1976, Madonna and her husband, Dr. David Polley, moved to Oregon to pursue chiropractic education for Dr. Polley. During this time, Madonna studied at the East West Academy of Health Practice for Massage, and received state board certification and state licensure. In 1979, she was invited to institute and teach her massage therapy program at Mount Hood Community College in Oregon.
In 1980, Dr. David and Madonna opened the Fair Oaks Chiropractic and Wellness Center, in Fair Oaks, California, combining therapeutic massage and chiropractic services, to offer the most heart-felt care a client could hope for.
in 1998, Madonna opened the Fair Oaks Massage Institute, which offers massage therapy certificate training programs to aspiring professional massage therapist students, as well as classes for the general public.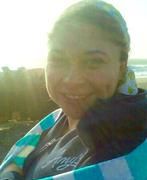 Lucy is passionate about helping people to feel better through massage and therapeutic bodywork. Becoming a massage therapist has helped Lucy find her sensitive, empathic side, and to become more in touch with her intuition, which guides her during her massage practice.
Lucy Ball has been practicing massage since 2010. Lucy is a graduate of the Fair Oaks Massage Institute, where she focused on Swedish and Deep Tissue massage. Lucy has been a massage therapist at the Fair Oaks Chiropractic and Wellness Center since 2010. She specializes in blending Swedish, Medical Massage, Deep Tissue, Trigger Point Therapy, Cranial Sacral, as well as Infant massage and Infant Cranial Sacral. Lucy can draw from her many modalities to create a massage that will suit your specific needs.
Lucy loves to go on nature walks, read, spend time with her family and friends, and take continuing education classes to help grow her knowledge and assist more people!
Zerona Cold Laser Treatments available with Scott Minick, D.C.
Read more about the Zerona treatments below!
Call Scott Minick, D.C. at 916-671-9436 to schedule your next appointment.